STAINLESS STEEL BALL BEARINGS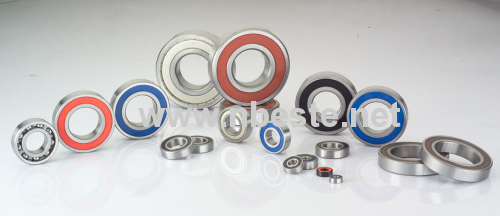 Quality Guarantee : The items can be replaced or refunded beause of quality problem within one year from the date the buyer get the goods .

Deep Grooveball bearings are the most popular of all the ball bearing typesbecause they are available in a wide variety of seal, shield and snap-ringarrangements.The bearing ring grooves are circular arcs made slightly largerthan the radius of the ball.
The ballsmake point contact with the raceways (elliptical contact when loaded). The innerring shoulders are of equal height (as the outer ring shoulders). Deep Grooveball bearings can sustain radial, axial, or composite loads and because ofsimple design, this bearing type can be produced to provide both high-runningaccuracy and high-speed operation. Standard ball retainers (cages) are made frompressed steel. Machined cages are used in bearing operation at very high speedor for large diameter bearings.
Deep Grooveball bearings with seals or shields are standardized. They contain proper amountof grease in advance.